Buying Your First Ride-On Mower? 5 Things You Need to Know
As we're heading into spring, the need for a reliable ride-on mower has become critical for many home-owners in Perth. With so many models to choose from, it can be difficult to select the best mower for your needs. Factors like the size of your lawn, type of terrain, and obstacles in your lawn will greatly impact the decision-making process.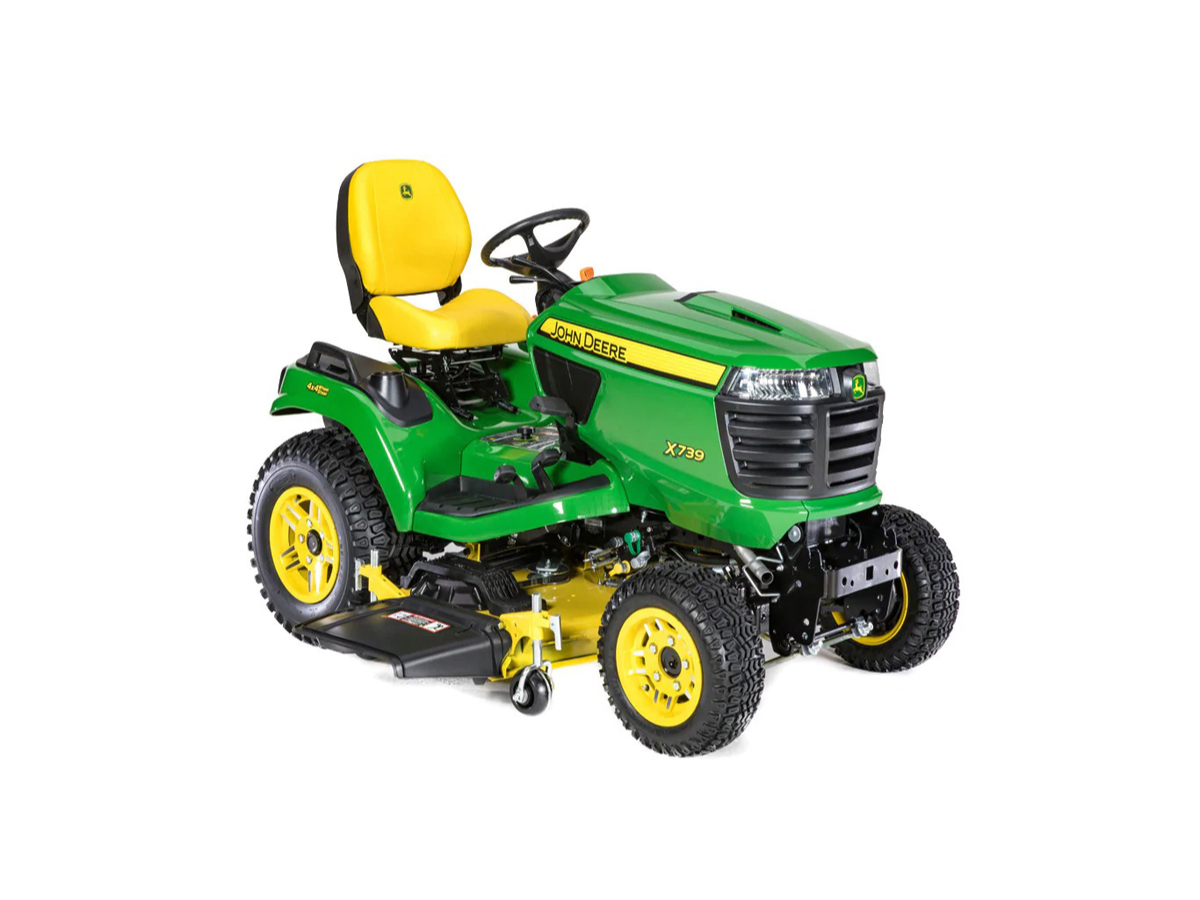 If you're looking into buying your first ride-on mower, we've put together a comprehensive buying guide to help you make the right choice.
1. Choose Your Ride-on Mower Based on Your Lawn's Size
The first thing you will want to keep in mind when shopping for a lawn tractor is the size of your lawn. Here's a quick guide to help you decide on the right size for your mower:
1/2-1 acre — If your lawn is smaller than one acre, the best lawn mower will be a model with a deck measuring up to 42 inches, and an engine of at least 14 HP
1-2 acres — A ride-on lawn mower with a deck measuring between 42 and 46 inches, and an engine in the 14-16 HP range, will be the best option for lawns measuring between one and two acres
3 acres or more — If your lawn is very large, you will want a ride-on mower with a 46-54-inch deck, and an engine of 18-24 HP
2. Choose the Right Speed
The speed of your ride-on mower will be influenced by the number of obstacles in your yard, and the approximate size of the lawn. If your yard has many obstructions, you will want a tractor with adjustable speed, as you will need to slow down to get the right cut. However, if your lawn is large, a faster tractor will help you get the job done quickly.
Have both? Consider a multi-speed ride-on mower that can accommodate both the obstacles and the large size of your lawn.
3. Automatic vs. Manual Transmission
Another factor to consider when shopping for a ride-on lawn mower is the transmission type. Automatic (or hydrostatic transmission) allows for easy control of the speed without any changing gear or clutch. Mowers with automatic transmission are good for homeowners with large lawns and many obstacles: you can easily slow down around obstacles without sacrificing faster mowing in open areas. Manual (or gear-driven) transmission involves the use of a clutch for changing speeds. If there are just a few obstacles (trees and flower beds) in your yard, then a mower with manual transmission can save you big bucks.
4. Single Cylinder vs. Twin Cylinder
When shopping for a ride-on mower, you will probably come across models with engines of 16 HP or more, and engines with 14-16 HP. Mowers with twin cylinder engines (16 HP or more) provide more power, better balance, cooler running, and a significantly longer engine life, and they're excellent for larger lawns. Mowers with single cylinder engines (14-16 HP) are good for smaller lawns, as they offer plenty of power for efficient mowing.
5. Consider Additional Features
A standard ride-on mower will be great for keeping your lawn neat and good-looking, but what if we told you it can do much more than just that? Some riders have a mulching capacity, so they're great if you want to mulch while you mow. Add-on aerators are good if you want to aerate your lawn, and they can be easily towed behind the mower. Spreaders attach to the back of the tractor, and can complete the often time-consuming task of fertilising your lawn as you mow.
If you don't need these features right now, but may need them in the future, consider getting a ride on mower that can accommodate add-ons as needed.
Want to know more about buying your ride-on mower? Head into a Beacon Equipment store in Perth today for the full scoop.