Finding the Best Soil Compactor for Your Project
Getting your soil base properly levelled and compacted is a critical aspect to practically all construction projects you can imagine. Whether big or small, your project absolutely requires a solid base for placement of slabs, pavement or a building foundation. Accurately compacted soil provides a foundation to your foundation.
As many under-prepared construction professionals have learned, improperly compacted soil causes major complications. These can include all the following:
Uneven Pavement
Cracks or Dips in Foundations
Erosion Damage
Major Structural Damage in Extreme Cases
No building or construction company wants to endure these sorts of project complications. Accordingly, finding the best soil compactor should be on the top of your list for equipment.
If you're ready to invest in a new piece of equipment, how can you determine your best option? When it comes to a soil compacting solution, there are a few bits of priority knowledge you should know before making a choice. You certainly don't want to invest in a product ill-equipped to handle your project scope or requirements.
The good news is that you can simplify your process to help find the best choice for your circumstances. Finding the right soil compactor ultimately comes down to two primary aspects:
1. The type of soil you will be compacting.
The soil underneath your building site is the single most important detail you need to consider when choosing a soil compactor. The type of soil itself will hold different qualities that may impact its specific requirements. These qualities include density, the amount of water it may hold and the size of the particles.
Soil is typically graded based on its grain size. The three main grains are cohesive (pebbles), granular (sand) and organic (dirt). The best soils for compacting tend to have a full range of grains – from large to powdery. A full range of soil will fill in all the empty space within a soil bed. And this will aid directly in a soil's ability to evenly compact under something like pavement or a foundation.
The grading spectrum of the soil you're working atop will undoubtedly affect which type of compactor is most appropriate for you. Take some time prior to any actual construction to schedule a soil analysis. Once you know what you're working with, you can choose a compactor best-suited to your situation.
2. How much of that soil you will be compacting.
Knowing the type of soil helps you decide the strength of a compactor's vibration and compacting capability. Beyond that, however, your next consideration needs to be the scope itself. How large is the project ahead of you? How much surface area will your foundation or asphalt encompass?
Depending on the size of your project – and the accompanying soil – you'll need to choose a compactor that meets this requirement. You certainly don't want to have a compactor that's too small because it will take you much more time to compact the soil. Scale your compactor solution up based on the size of your project area.
Why Your Brand Really Counts for Compactors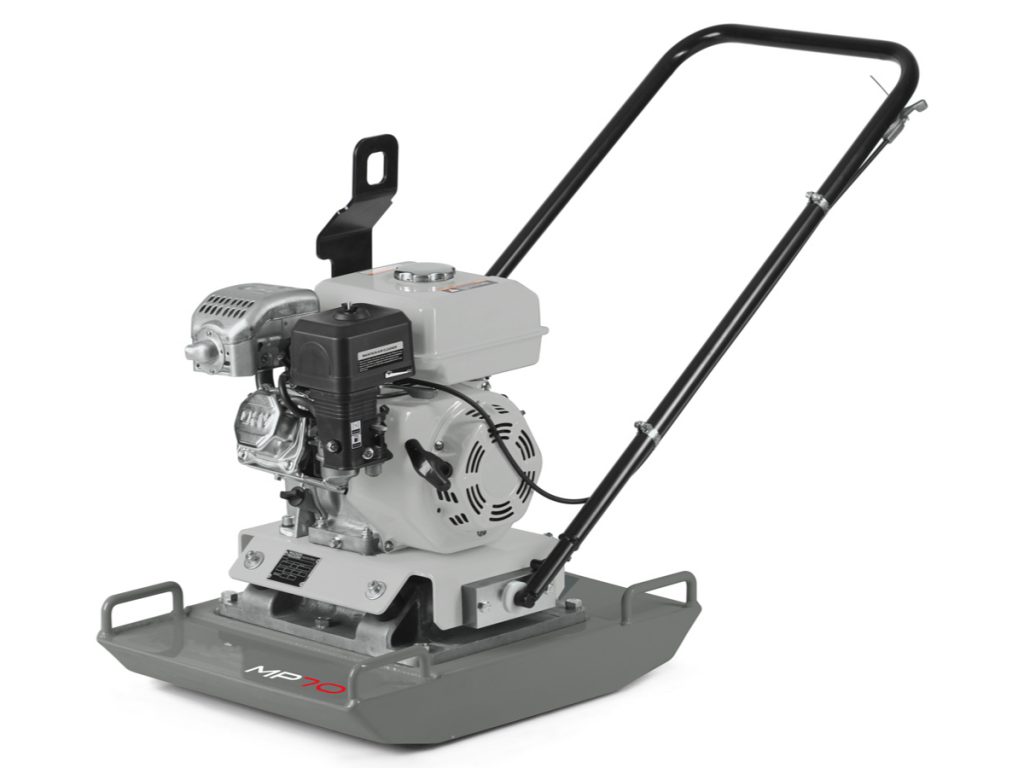 Once you have an understanding of your soil and project scope, you'll have a much easier time narrowing down your options. Now the time comes to start looking at specific soil compactor models. Obviously you'll want to choose a compactor option that's high quality. But which brands should you choose for your project?
One example of a functionally expansive and versatile brand is Wacker Neuson. This brand offers soil compactors in a variety of sizes and price points. The company has continued to showcase versatility for projects of all types.
Of course, the best product for your job is the one that gives you the best results. The last thing you need during a project is a growing list of complications due to improperly compacted soil. Take some time to research the two above points for your projects. From there, make an informed decision on which soil compactor will best suit your job.
Still feeling a little unsure of which option is best for you? Talk to one of our friendly professionals to give you an even more thorough explanation or to offer recommendations based on your specific situation. Contact us on our website or give us a call at any of our nearby locations: Canning Vale – 08 9456 5811; Bentley – 08 9358 1288 or Cockburn – 08 9414 7377